false
[{"CountryId":"yDwjeVGRQ8E=","Code":"AF","Name":"Afghanistan"},{"CountryId":"n^LGRnkx7Fw=","Code":"AL","Name":"Albania"},{"CountryId":"G6~BHYc5tlI=","Code":"DZ","Name":"Algeria"},{"CountryId":"Wz^S5r6srkI=","Code":"AS","Name":"American Samoa"},{"CountryId":"aWn8Mn~SqyI=","Code":"AD","Name":"Andorra"},{"CountryId":"E2NEy1gL4So=","Code":"AO","Name":"Angola"},{"CountryId":"b~vlMpjkV4Q=","Code":"AI","Name":"Anguilla"},{"CountryId":"KLrdPL1dUiA=","Code":"AQ","Name":"Antarctica"},{"CountryId":"0GpRuhmLD0U=","Code":"AG","Name":"Antigua And Barbuda"},{"CountryId":"K8BT6jHMFzc=","Code":"AR","Name":"Argentina"},{"CountryId":"b~CXOS5Z5jk=","Code":"AM","Name":"Armenia"},{"CountryId":"gGScqzjeh1E=","Code":"AW","Name":"Aruba"},{"CountryId":"XwEIMT0SLQg=","Code":"AU","Name":"Australia"},{"CountryId":"X41v9YGYdQo=","Code":"AT","Name":"Austria"},{"CountryId":"^H6jE8A~nOo=","Code":"AZ","Name":"Azerbaijan"},{"CountryId":"bMazabm3m74=","Code":"BS","Name":"Bahamas The"},{"CountryId":"If9k~GY9nyo=","Code":"BH","Name":"Bahrain"},{"CountryId":"e03g^7Mwch8=","Code":"BD","Name":"Bangladesh"},{"CountryId":"NMQteKHXUIg=","Code":"BB","Name":"Barbados"},{"CountryId":"rhhVBfWN4gg=","Code":"BY","Name":"Belarus"},{"CountryId":"8eqv0rS4knY=","Code":"BE","Name":"Belgium"},{"CountryId":"LlkN^hUCcGI=","Code":"BZ","Name":"Belize"},{"CountryId":"SzY3qIkP3Vk=","Code":"BJ","Name":"Benin"},{"CountryId":"OuFu~VJqJmM=","Code":"BM","Name":"Bermuda"},{"CountryId":"C78LrhLm7SM=","Code":"BT","Name":"Bhutan"},{"CountryId":"eogA9mcFFaY=","Code":"BO","Name":"Bolivia"},{"CountryId":"SaaQ~lD2^Gs=","Code":"BA","Name":"Bosnia and Herzegovina"},{"CountryId":"5FLPaaXb8E8=","Code":"BW","Name":"Botswana"},{"CountryId":"Xnp06WrRIfI=","Code":"BV","Name":"Bouvet Island"},{"CountryId":"NN~UzQl7wRE=","Code":"BR","Name":"Brazil"},{"CountryId":"epFiXoKV1tg=","Code":"IO","Name":"British Indian Ocean Territory"},{"CountryId":"X9bMPnD5HM0=","Code":"BN","Name":"Brunei"},{"CountryId":"xAkR3WfwAYM=","Code":"BG","Name":"Bulgaria"},{"CountryId":"YRA1~owW8vs=","Code":"BF","Name":"Burkina Faso"},{"CountryId":"6mZcwH87i~0=","Code":"BI","Name":"Burundi"},{"CountryId":"f79xe4xaZCE=","Code":"KH","Name":"Cambodia"},{"CountryId":"qCuILnFr3bU=","Code":"CM","Name":"Cameroon"},{"CountryId":"a5hdJyWOYGU=","Code":"CA","Name":"Canada"},{"CountryId":"VSwcixgDSmg=","Code":"CV","Name":"Cape Verde"},{"CountryId":"Bk1knopmifs=","Code":"KY","Name":"Cayman Islands"},{"CountryId":"o6xz4YZ2jFE=","Code":"CF","Name":"Central African Republic"},{"CountryId":"XlDLCgDwur4=","Code":"TD","Name":"Chad"},{"CountryId":"s~M6SThZwnM=","Code":"CL","Name":"Chile"},{"CountryId":"~LxBudqcbmA=","Code":"CN","Name":"China"},{"CountryId":"Tw6sOLoJflY=","Code":"CX","Name":"Christmas Island"},{"CountryId":"EzHwV4o4ORE=","Code":"CC","Name":"Cocos (Keeling) Islands"},{"CountryId":"iMx5Hw8feuA=","Code":"CO","Name":"Colombia"},{"CountryId":"WanaJgzYOX4=","Code":"KM","Name":"Comoros"},{"CountryId":"ASysKUKPbRY=","Code":"CG","Name":"Congo"},{"CountryId":"w5PzVJiyndk=","Code":"CD","Name":"Congo The Democratic Republic Of The"},{"CountryId":"iJtL7ESb3MI=","Code":"CK","Name":"Cook Islands"},{"CountryId":"vtcDDhmixEU=","Code":"CR","Name":"Costa Rica"},{"CountryId":"Rx~2iUrgcOM=","Code":"CI","Name":"Cote D\u0027Ivoire (Ivory Coast)"},{"CountryId":"syt3X2sAgOU=","Code":"HR","Name":"Croatia (Hrvatska)"},{"CountryId":"ZawX5GaScHI=","Code":"CU","Name":"Cuba"},{"CountryId":"HK59Tqk^Axg=","Code":"CY","Name":"Cyprus"},{"CountryId":"3gCUzLvXUs4=","Code":"CZ","Name":"Czech Republic"},{"CountryId":"hK8xG^nIzdI=","Code":"DK","Name":"Denmark"},{"CountryId":"F6qSkWlll8w=","Code":"DJ","Name":"Djibouti"},{"CountryId":"OncQ~Ykx4QI=","Code":"DM","Name":"Dominica"},{"CountryId":"xRbEtE2n29k=","Code":"DO","Name":"Dominican Republic"},{"CountryId":"Wv4OGd~uZX8=","Code":"TP","Name":"East Timor"},{"CountryId":"uG8RyUA^xsw=","Code":"EC","Name":"Ecuador"},{"CountryId":"7J53zy3LsLc=","Code":"EG","Name":"Egypt"},{"CountryId":"kEO^vFBxhrI=","Code":"SV","Name":"El Salvador"},{"CountryId":"D^TlCCk9lpE=","Code":"GQ","Name":"Equatorial Guinea"},{"CountryId":"ca^3TULekfw=","Code":"ER","Name":"Eritrea"},{"CountryId":"H10e4m9BjZc=","Code":"EE","Name":"Estonia"},{"CountryId":"KNvpfnTWypg=","Code":"ET","Name":"Ethiopia"},{"CountryId":"euXWZooMajs=","Code":"XA","Name":"External Territories of Australia"},{"CountryId":"mdoysXrvceE=","Code":"FK","Name":"Falkland Islands"},{"CountryId":"3eY7OIz5hU4=","Code":"FO","Name":"Faroe Islands"},{"CountryId":"BjRsU^dprJg=","Code":"FJ","Name":"Fiji Islands"},{"CountryId":"djZ5Dgt4ZPQ=","Code":"FI","Name":"Finland"},{"CountryId":"EidaNeIMEdk=","Code":"FR","Name":"France"},{"CountryId":"NzoABXHMzU4=","Code":"GF","Name":"French Guiana"},{"CountryId":"heWpUvjFLaE=","Code":"PF","Name":"French Polynesia"},{"CountryId":"NfpjIssRVPE=","Code":"TF","Name":"French Southern Territories"},{"CountryId":"6igna4FVajQ=","Code":"GA","Name":"Gabon"},{"CountryId":"xRm81ZgrA9A=","Code":"GM","Name":"Gambia The"},{"CountryId":"wufbZEdYWOY=","Code":"GE","Name":"Georgia"},{"CountryId":"5DbWZOl~^WE=","Code":"DE","Name":"Germany"},{"CountryId":"8j6SQCqUfMw=","Code":"GH","Name":"Ghana"},{"CountryId":"EqYTdohtRqQ=","Code":"GI","Name":"Gibraltar"},{"CountryId":"NJJIblZZqug=","Code":"GR","Name":"Greece"},{"CountryId":"UIO8p7~GrBQ=","Code":"GL","Name":"Greenland"},{"CountryId":"XbZLKKmS2Cc=","Code":"GD","Name":"Grenada"},{"CountryId":"RqHtGbe8TaE=","Code":"GP","Name":"Guadeloupe"},{"CountryId":"y0q1VhdpOHg=","Code":"GU","Name":"Guam"},{"CountryId":"ogNHA5VEnB4=","Code":"GT","Name":"Guatemala"},{"CountryId":"5ouYIjkFQaU=","Code":"XU","Name":"Guernsey and Alderney"},{"CountryId":"RLpqhidcqhc=","Code":"GN","Name":"Guinea"},{"CountryId":"85uGco7Cs3U=","Code":"GW","Name":"Guinea-Bissau"},{"CountryId":"xaKA^vsQlfk=","Code":"GY","Name":"Guyana"},{"CountryId":"uVfrb7yOv4A=","Code":"HT","Name":"Haiti"},{"CountryId":"umq6TzhpKs8=","Code":"HM","Name":"Heard and McDonald Islands"},{"CountryId":"I226oJ^OJdc=","Code":"HN","Name":"Honduras"},{"CountryId":"pZZCiYE00GY=","Code":"HK","Name":"Hong Kong S.A.R."},{"CountryId":"hkMF8MsW1M0=","Code":"HU","Name":"Hungary"},{"CountryId":"rpbKy41ItJ0=","Code":"IS","Name":"Iceland"},{"CountryId":"assSML5vgnc=","Code":"IN","Name":"India"},{"CountryId":"qsuenF1xGm0=","Code":"ID","Name":"Indonesia"},{"CountryId":"v4jizb2kQW0=","Code":"IR","Name":"Iran"},{"CountryId":"XzpBz^4bUSI=","Code":"IQ","Name":"Iraq"},{"CountryId":"bKoGYZ0Hf2M=","Code":"IE","Name":"Ireland"},{"CountryId":"legVgbDKauI=","Code":"IL","Name":"Israel"},{"CountryId":"R7xWQEsG9Ig=","Code":"IT","Name":"Italy"},{"CountryId":"v2VIN~DzgTI=","Code":"JM","Name":"Jamaica"},{"CountryId":"iAmYyf6vA68=","Code":"JP","Name":"Japan"},{"CountryId":"TqjdBG4P0qE=","Code":"XJ","Name":"Jersey"},{"CountryId":"^V0kwXBoJwE=","Code":"JO","Name":"Jordan"},{"CountryId":"CcayGDNVNo8=","Code":"KZ","Name":"Kazakhstan"},{"CountryId":"r10IRKBiK9w=","Code":"KE","Name":"Kenya"},{"CountryId":"QY9A2aKltBc=","Code":"KI","Name":"Kiribati"},{"CountryId":"8c0l0stVaL0=","Code":"KP","Name":"Korea North"},{"CountryId":"dSqbSMG5ccY=","Code":"KR","Name":"Korea South"},{"CountryId":"b16~LcXQKHg=","Code":"KW","Name":"Kuwait"},{"CountryId":"~qy4eUWLBtY=","Code":"KG","Name":"Kyrgyzstan"},{"CountryId":"G2~GCK9VAkQ=","Code":"LA","Name":"Laos"},{"CountryId":"7D8YHftjgnk=","Code":"LV","Name":"Latvia"},{"CountryId":"skPJTkg9Dys=","Code":"LB","Name":"Lebanon"},{"CountryId":"tRuB7qChUNI=","Code":"LS","Name":"Lesotho"},{"CountryId":"o9XI7YV1VCM=","Code":"LR","Name":"Liberia"},{"CountryId":"i4W5JHw2^xs=","Code":"LY","Name":"Libya"},{"CountryId":"3D9I8qND4Ng=","Code":"LI","Name":"Liechtenstein"},{"CountryId":"gzwO~TKyT2g=","Code":"LT","Name":"Lithuania"},{"CountryId":"cmaQYya^hQo=","Code":"LU","Name":"Luxembourg"},{"CountryId":"wYHNGoOCdh4=","Code":"MO","Name":"Macau S.A.R."},{"CountryId":"GImaoGfqQxo=","Code":"MK","Name":"Macedonia"},{"CountryId":"xjKaJf5hm7k=","Code":"MG","Name":"Madagascar"},{"CountryId":"l0ufsBryyog=","Code":"MW","Name":"Malawi"},{"CountryId":"ZF7zZNJwFAA=","Code":"MY","Name":"Malaysia"},{"CountryId":"H^4uz^3bYj0=","Code":"MV","Name":"Maldives"},{"CountryId":"mZ^nb7r^PuM=","Code":"ML","Name":"Mali"},{"CountryId":"XnODi~boZEM=","Code":"MT","Name":"Malta"},{"CountryId":"fSKNRrJcCSo=","Code":"XM","Name":"Man (Isle of)"},{"CountryId":"zm0OhAcatzs=","Code":"MH","Name":"Marshall Islands"},{"CountryId":"t8qOuxkncCo=","Code":"MQ","Name":"Martinique"},{"CountryId":"1dTVzoPVoU8=","Code":"MR","Name":"Mauritania"},{"CountryId":"76X~57FVAU4=","Code":"MU","Name":"Mauritius"},{"CountryId":"KSLJLthrEWU=","Code":"YT","Name":"Mayotte"},{"CountryId":"fA2EACkAjN8=","Code":"MX","Name":"Mexico"},{"CountryId":"GP9tmiLLOCI=","Code":"FM","Name":"Micronesia"},{"CountryId":"8^q1eMr62W0=","Code":"MD","Name":"Moldova"},{"CountryId":"vQrew05b7BU=","Code":"MC","Name":"Monaco"},{"CountryId":"XVmDZ4qyAxI=","Code":"MN","Name":"Mongolia"},{"CountryId":"BPA4frXpTG4=","Code":"MS","Name":"Montserrat"},{"CountryId":"~43HcLNfOSI=","Code":"MA","Name":"Morocco"},{"CountryId":"oQ~QCeSuLms=","Code":"MZ","Name":"Mozambique"},{"CountryId":"dd^y^EsCGlY=","Code":"MM","Name":"Myanmar"},{"CountryId":"BFoDVtdwjZs=","Code":"NA","Name":"Namibia"},{"CountryId":"HC1^NUpvOk0=","Code":"NR","Name":"Nauru"},{"CountryId":"QS^81tLlnBI=","Code":"NP","Name":"Nepal"},{"CountryId":"~9FCNePqrpc=","Code":"AN","Name":"Netherlands Antilles"},{"CountryId":"Prs85hccgGE=","Code":"NL","Name":"Netherlands The"},{"CountryId":"M^JRGCjqlh8=","Code":"NC","Name":"New Caledonia"},{"CountryId":"8CY9g1mhp^s=","Code":"NZ","Name":"New Zealand"},{"CountryId":"OwsQaO37eu8=","Code":"NI","Name":"Nicaragua"},{"CountryId":"zHqadLGwerw=","Code":"NE","Name":"Niger"},{"CountryId":"m6V350CSMI4=","Code":"NG","Name":"Nigeria"},{"CountryId":"~IcSB9vgNMc=","Code":"NU","Name":"Niue"},{"CountryId":"Hug^IDUjk9g=","Code":"NF","Name":"Norfolk Island"},{"CountryId":"jdPB5v2kq3k=","Code":"MP","Name":"Northern Mariana Islands"},{"CountryId":"U8aEpIMKt8s=","Code":"NO","Name":"Norway"},{"CountryId":"K^^ydy58IP8=","Code":"OM","Name":"Oman"},{"CountryId":"PUsqAZSLm04=","Code":"PK","Name":"Pakistan"},{"CountryId":"YeZUbUw4Hoo=","Code":"PW","Name":"Palau"},{"CountryId":"IRNZx1TYhKc=","Code":"PS","Name":"Palestinian Territory Occupied"},{"CountryId":"cO4FhgQz3dg=","Code":"PA","Name":"Panama"},{"CountryId":"do4Fmjt2MiE=","Code":"PG","Name":"Papua new Guinea"},{"CountryId":"StZMbBK1Hgs=","Code":"PY","Name":"Paraguay"},{"CountryId":"vNq5tnHPgLc=","Code":"PE","Name":"Peru"},{"CountryId":"uu09zOmfmG4=","Code":"PH","Name":"Philippines"},{"CountryId":"~Axn~gjzZB0=","Code":"PN","Name":"Pitcairn Island"},{"CountryId":"eVLE1Czc1zk=","Code":"PL","Name":"Poland"},{"CountryId":"FUUnMTZxVoE=","Code":"PT","Name":"Portugal"},{"CountryId":"CXD9~MPY4oM=","Code":"PR","Name":"Puerto Rico"},{"CountryId":"bWDrgmNCvNM=","Code":"QA","Name":"Qatar"},{"CountryId":"P4ftuaBa1Hk=","Code":"RE","Name":"Reunion"},{"CountryId":"DTJ5RHNv~Fs=","Code":"RO","Name":"Romania"},{"CountryId":"ib2XGJUeGVc=","Code":"RU","Name":"Russia"},{"CountryId":"VG393PhGLxE=","Code":"RW","Name":"Rwanda"},{"CountryId":"IusNOdctmbA=","Code":"SH","Name":"Saint Helena"},{"CountryId":"fe3aISHmV8E=","Code":"KN","Name":"Saint Kitts And Nevis"},{"CountryId":"5J3OlgOSICI=","Code":"LC","Name":"Saint Lucia"},{"CountryId":"sjtkKp3Gahk=","Code":"PM","Name":"Saint Pierre and Miquelon"},{"CountryId":"2dDG5ZuFh^E=","Code":"VC","Name":"Saint Vincent And The Grenadines"},{"CountryId":"Hbs0vaaUplo=","Code":"WS","Name":"Samoa"},{"CountryId":"Jmys8bsYQxk=","Code":"SM","Name":"San Marino"},{"CountryId":"FnpNaDc5PHk=","Code":"ST","Name":"Sao Tome and Principe"},{"CountryId":"4nfDkim6j8k=","Code":"SA","Name":"Saudi Arabia"},{"CountryId":"Dkr2E84c4rQ=","Code":"SN","Name":"Senegal"},{"CountryId":"rmDIFhhm3Js=","Code":"RS","Name":"Serbia"},{"CountryId":"w~uou4CNUhs=","Code":"SC","Name":"Seychelles"},{"CountryId":"NXgTGyZ4yZI=","Code":"SL","Name":"Sierra Leone"},{"CountryId":"9B^5j9ZIVyg=","Code":"SG","Name":"Singapore"},{"CountryId":"Bg4WACLbcxA=","Code":"SK","Name":"Slovakia"},{"CountryId":"^YjNhrW6^sI=","Code":"SI","Name":"Slovenia"},{"CountryId":"hqRfHBWVlM0=","Code":"XG","Name":"Smaller Territories of the UK"},{"CountryId":"DFnIOzyhg^8=","Code":"SB","Name":"Solomon Islands"},{"CountryId":"J9NOwFDPcHI=","Code":"SO","Name":"Somalia"},{"CountryId":"UaqcYY5Hoh4=","Code":"ZA","Name":"South Africa"},{"CountryId":"x5WMalfVhAg=","Code":"GS","Name":"South Georgia"},{"CountryId":"VdV5ylZpklw=","Code":"SS","Name":"South Sudan"},{"CountryId":"fm8C3FV3^uw=","Code":"ES","Name":"Spain"},{"CountryId":"C3l91q^Lmc8=","Code":"LK","Name":"Sri Lanka"},{"CountryId":"niyYWfTH9wU=","Code":"SD","Name":"Sudan"},{"CountryId":"jSa07afqSh0=","Code":"SR","Name":"Suriname"},{"CountryId":"bTpd10gCPmQ=","Code":"SJ","Name":"Svalbard And Jan Mayen Islands"},{"CountryId":"gg~~s1OYRsk=","Code":"SZ","Name":"Swaziland"},{"CountryId":"T51^gUVlJ5I=","Code":"SE","Name":"Sweden"},{"CountryId":"sPE8QJv2xPA=","Code":"CH","Name":"Switzerland"},{"CountryId":"YsuoxSf5iX4=","Code":"SY","Name":"Syria"},{"CountryId":"68QvBld^gFU=","Code":"TW","Name":"Taiwan"},{"CountryId":"q0GzWHCVTVI=","Code":"TJ","Name":"Tajikistan"},{"CountryId":"43oj9b^qqYY=","Code":"TZ","Name":"Tanzania"},{"CountryId":"fNj7UWiq0DI=","Code":"TH","Name":"Thailand"},{"CountryId":"^FSJunIwDvE=","Code":"TG","Name":"Togo"},{"CountryId":"XjNtnAfMBA4=","Code":"TK","Name":"Tokelau"},{"CountryId":"CAITc0VQPxk=","Code":"TO","Name":"Tonga"},{"CountryId":"HuN30uxUziQ=","Code":"TT","Name":"Trinidad And Tobago"},{"CountryId":"LV3sbGeqBSA=","Code":"TN","Name":"Tunisia"},{"CountryId":"Xb7^MBkuKqk=","Code":"TR","Name":"Turkey"},{"CountryId":"wJDjgxQWMEc=","Code":"TM","Name":"Turkmenistan"},{"CountryId":"y~m5N0UZ3FM=","Code":"TC","Name":"Turks And Caicos Islands"},{"CountryId":"NTpA^6mLM^0=","Code":"TV","Name":"Tuvalu"},{"CountryId":"~1WA2yQAstg=","Code":"UG","Name":"Uganda"},{"CountryId":"H5WYi0yWNpU=","Code":"UA","Name":"Ukraine"},{"CountryId":"1wbdvSPrVDE=","Code":"AE","Name":"United Arab Emirates"},{"CountryId":"~F8u4vxdAkA=","Code":"UK","Name":"United Kingdom"},{"CountryId":"uabHGZE^Ba8=","Code":"US","Name":"United States"},{"CountryId":"FvQwig5fO00=","Code":"UM","Name":"United States Minor Outlying Islands"},{"CountryId":"^7NTZo1OOs8=","Code":"UY","Name":"Uruguay"},{"CountryId":"N3OI6R1gQU0=","Code":"UZ","Name":"Uzbekistan"},{"CountryId":"7h8vN2pIEWQ=","Code":"VU","Name":"Vanuatu"},{"CountryId":"EW8olJNJB^g=","Code":"VA","Name":"Vatican City State (Holy See)"},{"CountryId":"p0AbO~t1Noo=","Code":"VE","Name":"Venezuela"},{"CountryId":"XboncxSmwEk=","Code":"VN","Name":"Vietnam"},{"CountryId":"8rG5ZN7wfTE=","Code":"VG","Name":"Virgin Islands (British)"},{"CountryId":"m34wPfkJjng=","Code":"VI","Name":"Virgin Islands (US)"},{"CountryId":"Ifa77TTB1uE=","Code":"WF","Name":"Wallis And Futuna Islands"},{"CountryId":"ylpyOChw4Ro=","Code":"EH","Name":"Western Sahara"},{"CountryId":"kpRe9ml6QGk=","Code":"YE","Name":"Yemen"},{"CountryId":"dvhJOa613sg=","Code":"YU","Name":"Yugoslavia"},{"CountryId":"mwIeWXDkT2Q=","Code":"ZM","Name":"Zambia"},{"CountryId":"LH6hLuXYYcU=","Code":"ZW","Name":"Zimbabwe"}]
null
null
null
null
Our Mission
At Shipkee, we all come to work every day because we want to solve the biggest problem that businesses face today. Whether your business is competing with brick and mortar stores or online businesses, consumers are looking for cheaper (if not free) shipping on products. Our mission at Shipkee is to create a community of users that are able to benefit from competitive discounts through group purchasing with major logistics companies such as UPS, DHL and FedEx. With free enrollment available to all customers, Shipkee is easy to use and requires no minimum shipping quotas, enabling your business to compete regardless of size. We owe a huge thanks to our community for joining us in this incredible journey, and we hope that you'll continue to be a part of our story.
Our site's software is designed to use volume discounts to find you the lowest shipping costs on the market; combine that with outstanding customer service and an intuitive, easy-to-use platform and you'll be enjoying the most small business friendly scheduling service on the market. We strive to create an efficient system that doesn't take a rocket scientist to use in order to provide exceptional service and even better rates! We want to be the only shipping logistics website that everyone can use, to provide a greater purchasing power for our community. We offer something for everyone, from shipping one package a week, to logistics for a company that does large scale shipments using full truck loads daily. We take our time in building and nurturing strong, trusting relationships with our members and value the important role that each individual plays in the daily operations and growth of our Shipkee community. Our philosophy is customer-driven--we're not happy until our customers are happy. This extends through our entire team and is the driving force behind everything that we do.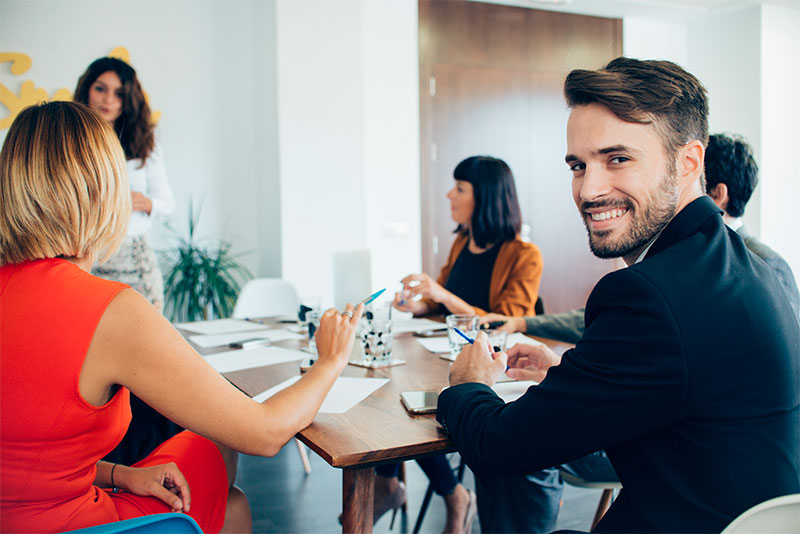 Benefits of Shipkee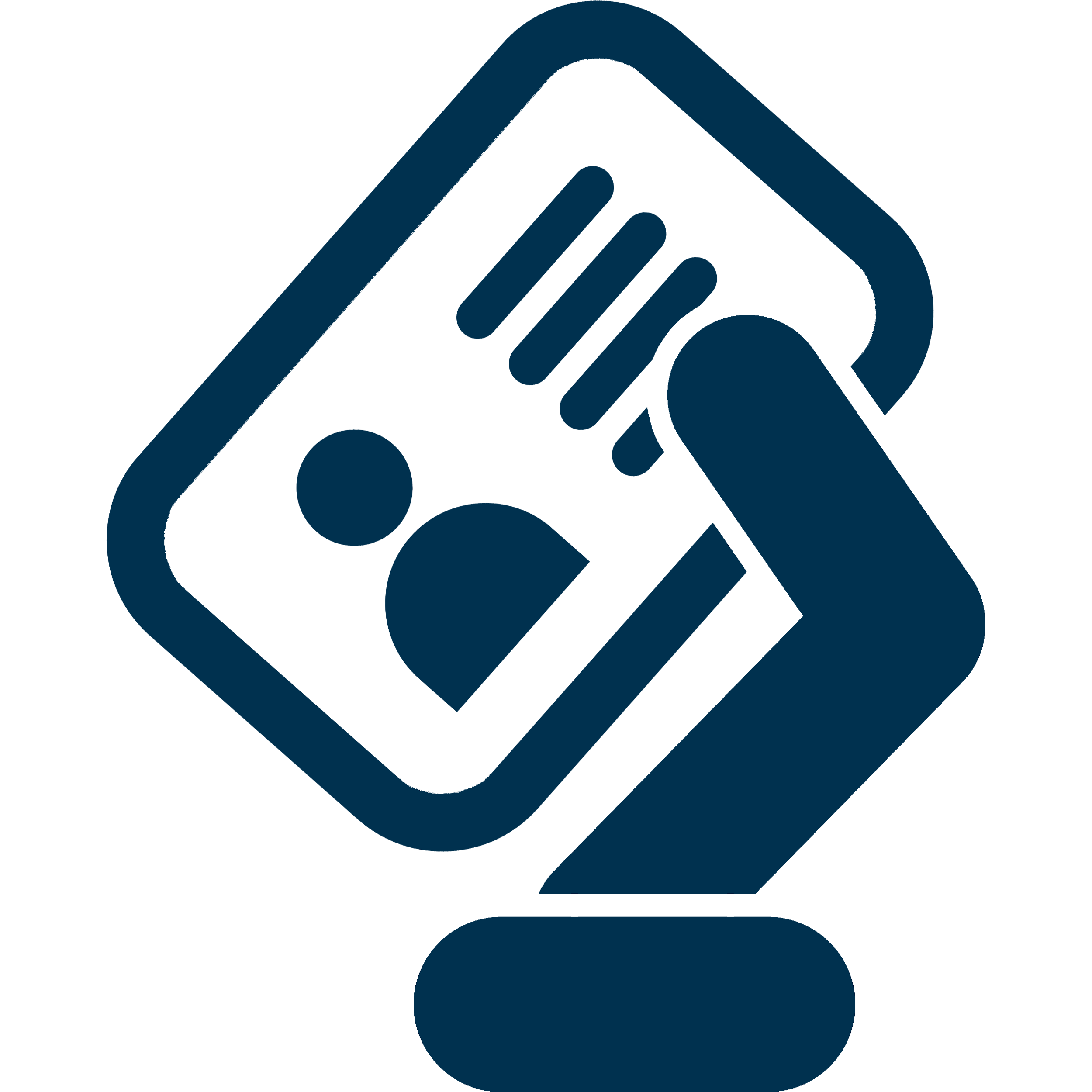 No Membership Charges
We have enough faith in our services to know that we don't need to bind you into a contract for you to keep using our software as your go-to shipment creator. We believe that you will see both a short-term and long term gain by using shipkee as your shipping strategist.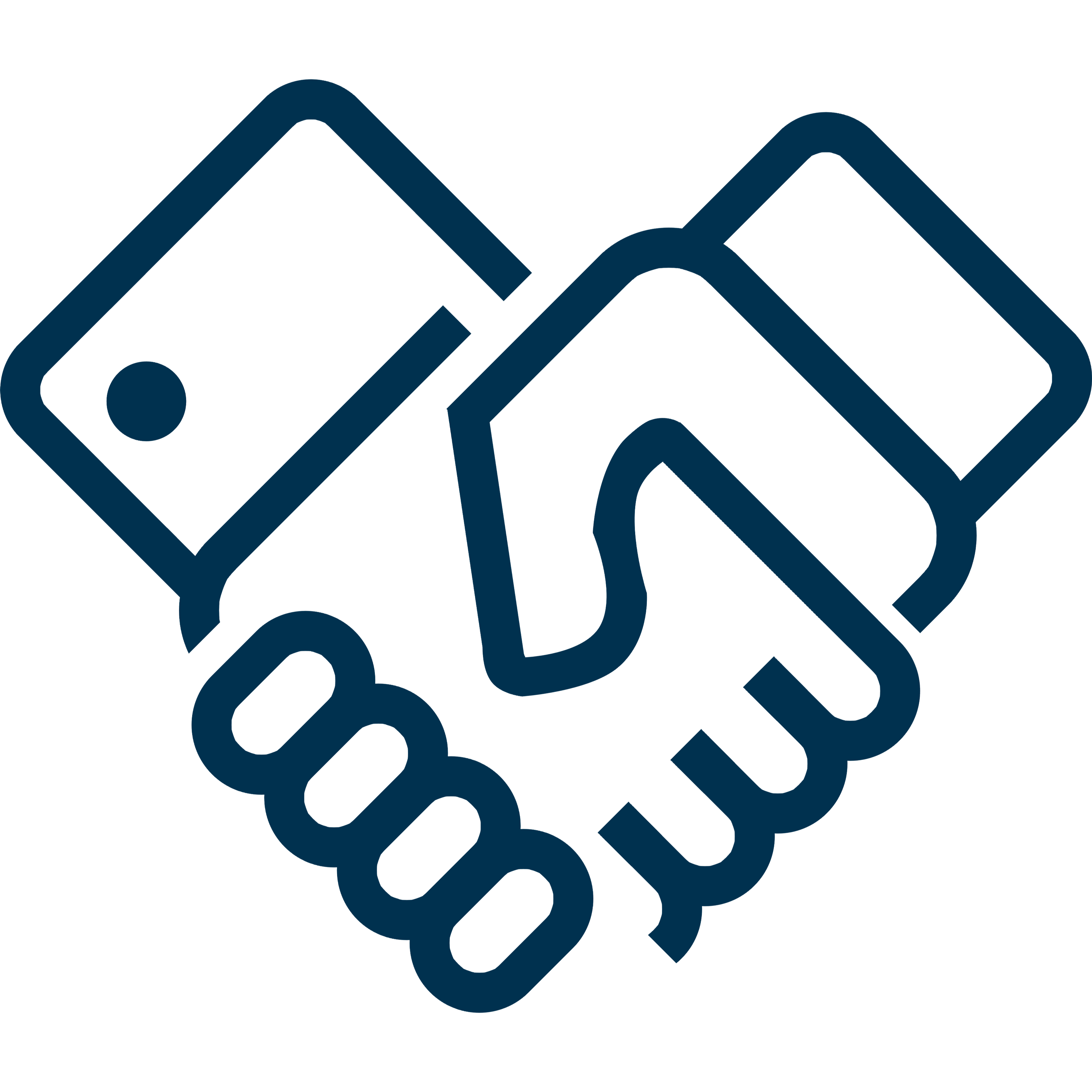 Commitment
We are constantly evolving to address our members needs. Whether it's a personal online demo and providing support, billing options, or additional features; we want to be sure that you are able to measure your savings in real time and that you are thrilled with your decision to use Shipkee.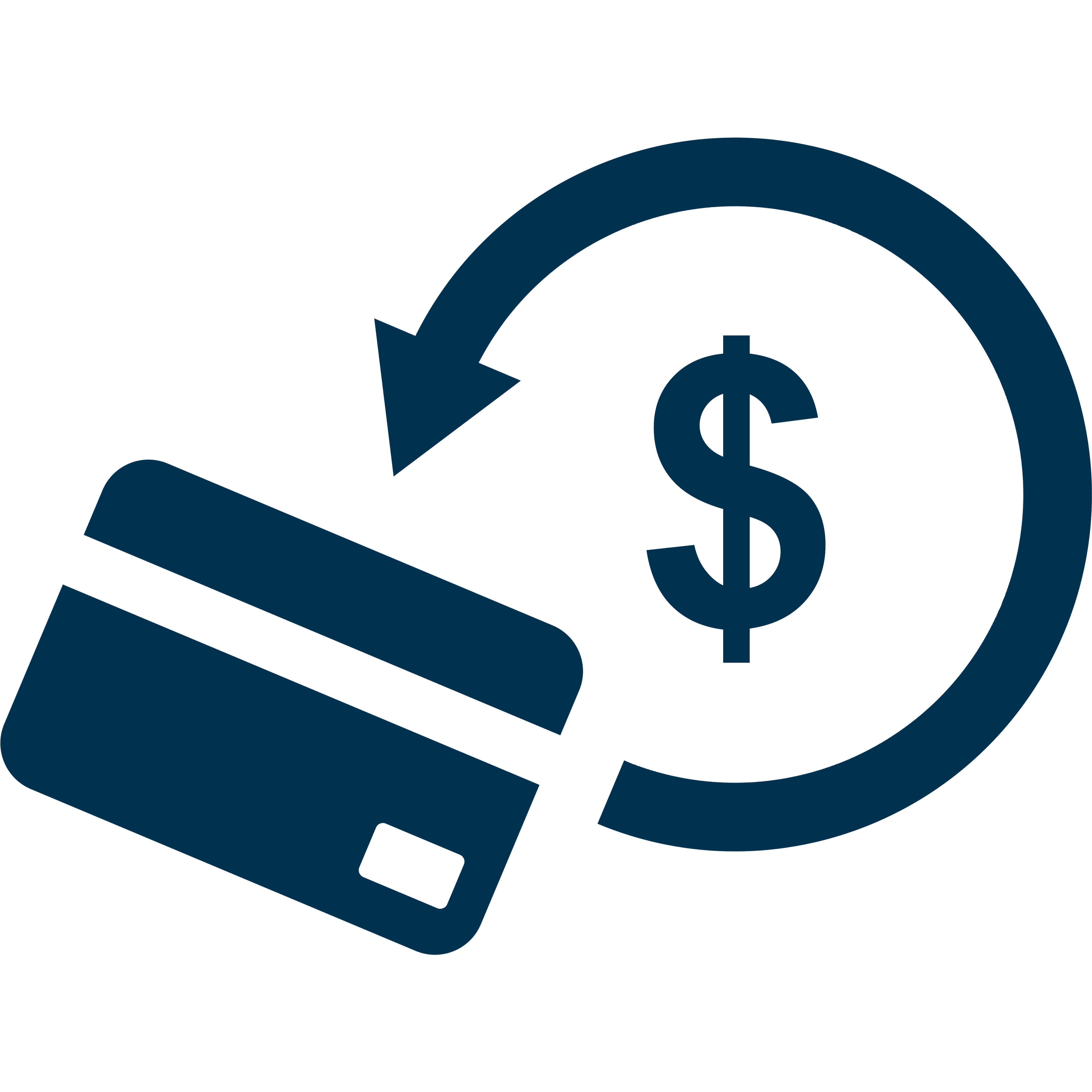 Money-Back Guarantee
While some shipping companies may take the dreaded 6-8 weeks to refund money on a damaged package, or a shipping label that was not used, our services come with a money-back guarantee, subject to the standards for the selected service.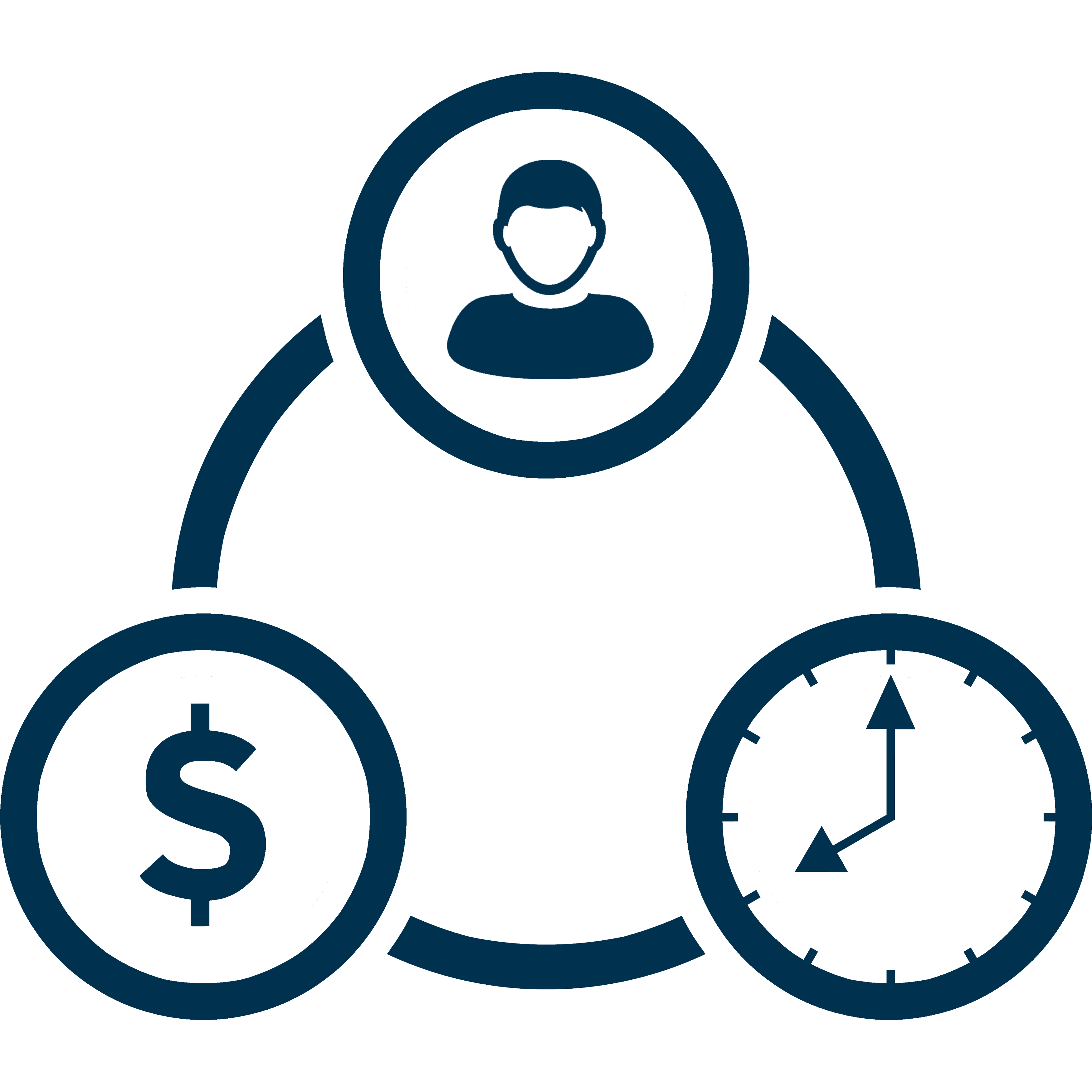 So How Are We Different?
Here at Shipkee, we understand that time spent comparing and sourcing one's shipping needs are more often a hindrance in today's world. By being able to enter your information once into our software, we will let you know the most efficient and/or cost efficient way to deliver your goods and packages, both locally and around the world.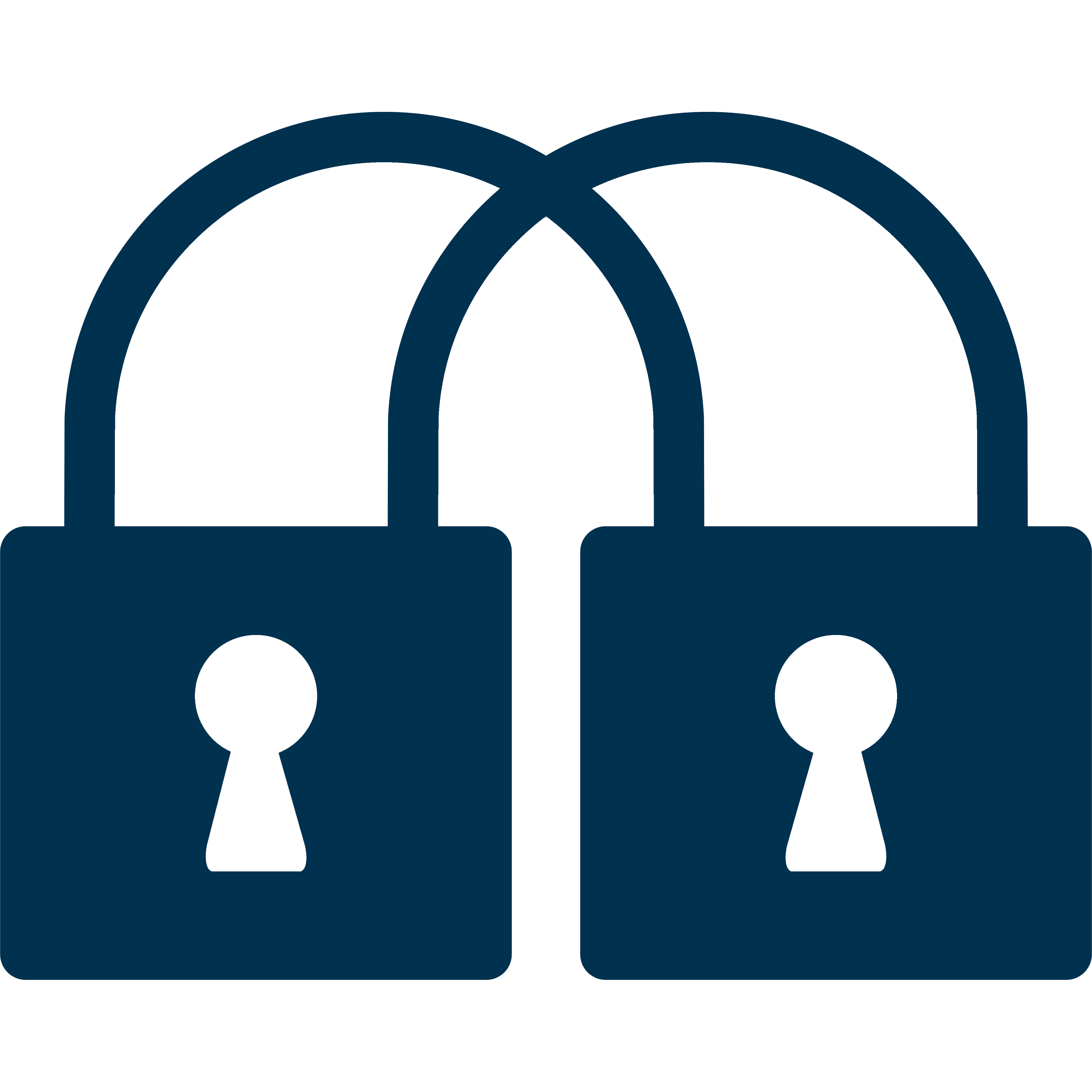 End-To-End Package Tracking
Our tracking system allows you to create more efficient processes by sharing our API so that you can introduce it into your system. The automation in our end-to-end package tracking additionally helps to bring broken links in your supply chain to light, less missing-package requests, and better accountability through the advanced reporting.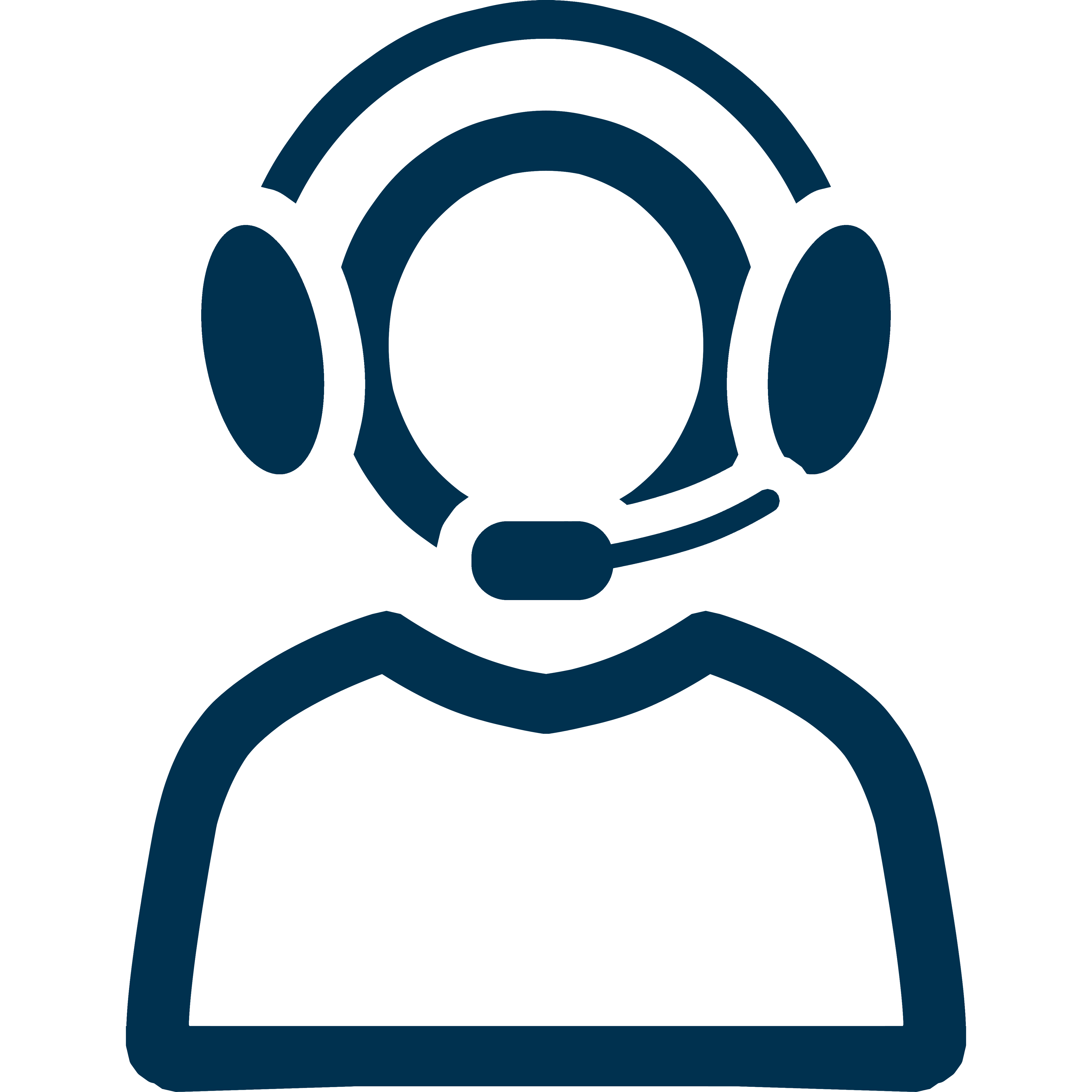 Comprehensive Support
Whether you require help with the implementation of Shipkee into your business or you are looking to expand or create your shipping solutions, Shipkee offers technical support 24/7 as well as access to our customer support resources at no charge. We also have a Shipkee forum that enables a range of Shipkee users to discuss experiences and exchange creative solutions amongst themselves and our experts.
Confidentiality and Control
Once you become a Shipkee member, our software allows for multiple users to be created on a shared account that enables custom settings, limits and controls for your individual needs. Become a shipkee member and save
Why Shipkee?
Shipkee offers shipping at a fraction of the time and cost for all of our members. Whether you're looking for a competitive edge as a small business, sending a package to a friend overseas, or seeking a shipping solution that provides more options in one place; Shipkee is the place for you. If you are looking to save up to 70% off retail pricing on a daily basis, Shipkee provides a free savings analysis and saves you the hassle of comparing costs, booking, tracking, and analyzing shipments with your carriers.